The New Ulm Suzuki School of Music is proud to announce the 2019 Pops Camp with guest clinician Carl Rieke.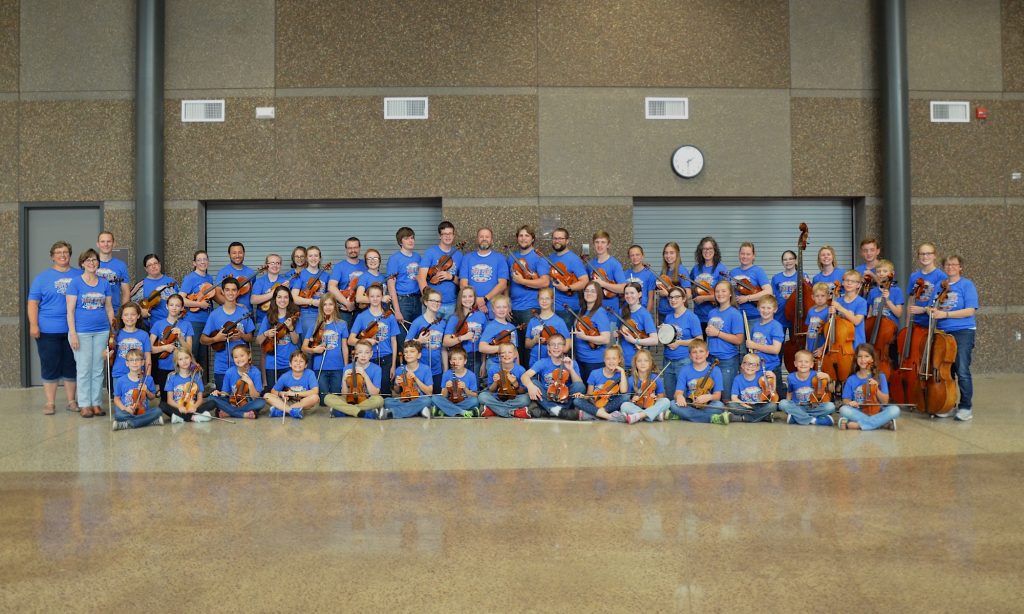 When: June 10-14, 2019
Where: TBA
Registration Due By: May 1, 2019
Final Performance: June 14, 2019 at 6:00pm – $2.00/person
Changes and Other Important Information
We will once again be offering afternoon activities for our students participating in the half day camp. Please let us know if your child is planning on staying for these activities.
Students will need to bring sack lunches.
Please fill out and bring an Emergency Medical Form the first day.
Who Can Register?
String Youth Orchestra: Students in this orchestra should understand the meaning of simple time signatures, be able to read and perform patterns in all simple time signatures, and perform melodic fragments containing seconds and thirds.
This orchestra will include all string participants regardless of ability level. This is an opportunity for the more advanced players to act as mentors to the younger or less advanced students. The music in this group will be later elementary and/or early Jr. High level. There will be sectionals daily so all participants will feel comfortable with the music by the end of the week.
Youth Symphony Orchestra: Students in this orchestra should understand the meaning of compound time signatures, have the ability to read and perform rhythmic patterns in all time signatures, be able to perform intervals by size and quality, and be able to understand all commonly used key signatures and related melodic patterns. This orchestra will be for the more advanced student and the music will be more challenging. Students should have their teacher or orchestra director make a recommendation regarding section; i.e., 1st, 2nd,or 3rd Violin, experienced or inexperienced, etc.
Times and Fees
String Youth Orchestra – 9:00am to 12:00pm | $125.00
Youth Symphony Orchestra – 9:00am to 4:00pm | $200.00

Register and pay online at Eventbrite (you will be charged a convenience fee by Eventbrite) or by printing off the 2019 Pops Camp Brochure (PDF) and sending the registration section along with payment to NUSSM.
This activity is made possible by a grant provided by the Prairie Lakes Regional Arts Council and is funded, in part, by the Minnesota's Arts and Cultural Heritage Fund as appropriated by the Minnesota State Legislature with money from the vote of the people of Minnesota on November 4, 2008.