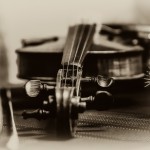 We have a full summer coming up for the New Ulm Suzuki School of Music! The Summer 2018 newsletter has been posted, so check that out for all of the information. Here are some highlights:
The NUSSM Workshop is coming on June 9, so check out the newsletter for more information and make sure you contact your private teacher if you have information. Please fill out the Suzuki Workshop Google Form even if you are not able to make it.
Time is running out to sign up for the 2018 Summer Pops Camp. Visit the website for information and links to sign up today!
Also make sure to sign up for the various summer institutes soon!
Private summer lessons will be starting up soon as well. Contact your private instructor for more information and have a wonderful summer!